In Roshen stated that the checks and seizure of property of the Lipetsk factory is Putin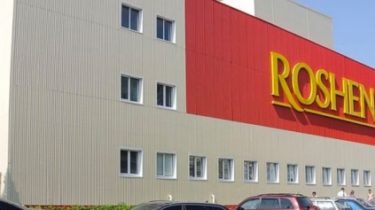 In Roshen stated that the checks and seizure of property of the Lipetsk factory is Putin
© Lipetsk Today
The Corporation accused the Russian President that were forced to lay off 1100 employees.
For checks, criminal cases and arrest of property of the Lipetsk factory Roshen is the President of Russia Vladimir Putin.
This was stated by the President of the Ukrainian confectionery Corporation Vyacheslav Moskalevsky, reports the press service of Roshen.
"The speech of mister Putin at a meeting of the Valdai club only confirmed for us what we already knew from 2014 for all tests, criminal cases and seizure of property, which we can't sell it, worth it. Here's who you need to call the 1,100 laid-off employees, citizens of the Russian Federation, which we had to cut because of the recession," Moskalevsky said.
The President of Roshen added that Putin is holding Lipetsk assets of the Corporation in hostages in the territory of the Russian Federation.
See also: Presidential Corporation Roshen brought from Russia to Ukraine, $ 72 million of dividends
Moskalevsky surprised that "such a large figure as the President of the Russian Federation, is interested in such small things as the life of our factory in Lipetsk".
"Moreover, we had a better opinion about his intelligence, since they had to announce that Peter A. is not the owner of the Lipetsk factory, because he signed a contract on the transfer of its share of "Roshen" in an independent trust in January of this year", – said the President of the company.
We will remind, the tax Inspectorate of Russia has demanded from factory tax, fines, penalties, and interest in the total amount 374,420 million rubles. In response, the factory has addressed in arbitration court with the claim about recognition illegal decisions of the tax authority and asked the court to issue interim measures. Production at the Lipetsk factory in 2015 fell four times.
The President of Russia Vladimir Putin at the meeting of the Valdai club said that the income from the factories "Roshen" Lipetsk transferred abroad. "The factory works, works rhythmically, pays the wages, profits and there are no restrictions associated with the use of the profit, including and with its transfer abroad," – said Putin.
According to him, Russia is committed to respect the right of ownership and respect of foreign investors, including from Ukraine. Putin said that the factory had problems with the payment of VAT, and the judiciary has imposed restrictive measures.
Comments
comments