The checkpoints in the Donbas are changing the operating mode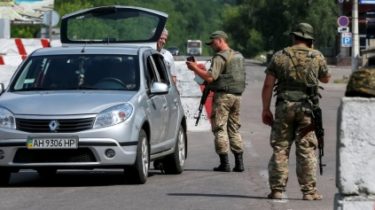 The checkpoints in the Donbas are changing the operating mode
© Reuters
Roadblocks are going to the winter schedule due to the reduction in the light of the day.
The control points of entry and exit in the zone of the ATO are moving to winter work. As the press centre of the State border service of Ukraine, it is due to the order of control over the demarcation line in the Donetsk and Lugansk regions.
Starting October 30th, the passage of persons and vehicles will be from 8:00 am to 17:00. After that, PPC will be closed until the next day. "Change the time mode are primarily concerned with its security and is focused on securing the lives of civilians, which crosses the line of demarcation, as daylight decreases, and in the dark increased the risks of attacks from the Russian mercenaries. The state border service of Ukraine asks citizens to consider this information when planning a trip and crossing the demarcation line via control points of entry and exit," say the guards.
The last time work schedule KPVV in the Donbas was varied on 1 September. Then the points switched to autumn mode.
Open KPVV Mallorcan has raised a real stir
TSN. Wounds
21 Oct, 12:37
Add to favourites
People rush to get on the Ukrainian territory. Earlier, to open it couldn't because of the constant attacks by the militants. More than two hundred cars currently stand in a queue for travel in zaytsevo.
Comments
comments