Declaration Turchynov: the old Church books, movie rights, and hundreds of thousands of dollars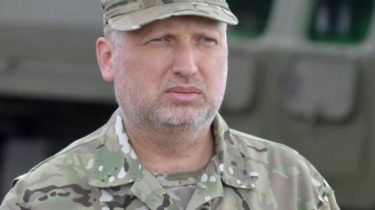 Declaration Turchynov: the old Church books, movie rights, and hundreds of thousands of dollars
© UNIAN
The Secretary of the NSDC has published data on income for 2015.
Secretary of the national security Council and defense of Ukraine Oleksandr Turchynov holds in banks 758 thousand and $ 735 thousand dollars in cash.
This was stated in the Declaration.
Turchynov received in 2015 salary in the amount of 199 999 UAH. Banks together with his wife he holds 758 306 $ 925 UAH 49 996 and 9 euros. The wife of Secretary of the NSDC also pointed out the joint means in banks – 1662 5317 EUR and UAH. In addition, spouses have interest in the "Oshchadbank" in the amount of UAH 1 453 404.
In the hands of Turchynov 735 thousand dollars, 55 thousand euros and 250 thousand hryvnias.
See also: Fleet and hours from St. Nicholas: the deputies continue to amaze e-declarations
The NSDC Secretary and his wife have owned only one car – a Toyota Highlander 2013 model year. They own an apartment in Kiev with an area of 381 sqm and two Parking spaces.
In addition, Turchinov declared 27 old Church books, including the Bible, the Gospels, the Apostles and Tropologion. He also has 12 paintings.
Turchinov owns the copyright to the film and literary work "Illusion of fear", the work "Witness", "the last supper", "the Coming," as well as several monographs on the topic of the shadow economy.
See also: Nasirov has declared more than $ 1 million and UAH 4 million in cash and more than 20 plots
Recall, the season fill electronic returns is about to end. Now, in the night of Monday, October 31, the system will not accept information from Ukrainian officials. For the last time officials are particularly intensified. In particular, as of October 28, filed a Declaration more than 70 thousand officials. Top scandalous e-returns read on the TSN website.ia.
Ukrainians continue to learn about the incomes of Ukrainian officials
TSN. 19:30
Yesterday, 20:21
Add to favourites
The Chairman of the National Bank Valeria Gontareva, which has repeatedly called on Ukrainians to keep their money in UAH, she accumulates them in dollars – they have it on account of one of the state banks $ 2 million, and independent Deputy Vyacheslav Konstantinovsky holds almost $ 150 million in cash. More information in the story TSN.
Comments
comments