The Finance Minister has shown the Declaration: Antiques, SUV's and hundreds of thousands of dollars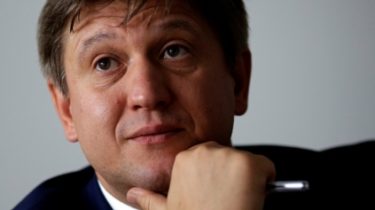 The Finance Minister has shown the Declaration: Antiques, SUV's and hundreds of thousands of dollars
© Reuters
The Minister also has a house and a land plot near Kiev.
Finance Minister Alexander danyluk filed its income tax return for 2015.
The relevant document is published on the website of NACP.
In particular, the Minister has declared 177 thousand hryvnias of salaries, and almost 375 thousand in dividends from foreign companies.
Also in his name opened account in "Ukrsotsbank" (3,226 thousand UAH 1,243 thousand dollars.) "PrivatBank" – 1,067 thousand UAH, and in the name of his wife – in the British National Westminster Bank Plc (15.7 million pounds), in cash, the Minister holds 155 thousand dollars, his wife is 21 thousand pounds. At the same time danyluk lent to third parties 53 thousand dollars.
Of real estate the Minister declared the land area of 984 sq m and a house area of 290 square meters in the village of Cherry near Kiev and BMW X5, 2008 release.
Also Danilyuk declared as an antique product silver Swiss watch of the XIX century. According to the document, the ownership of his son Vladimir is also a work of art – Athos icon of St. Nicholas of the twentieth century.
Note, the Finance Minister specifies in the Declaration that his personal property only are antique clocks, at the same time the rest of the money and property is the joint property of the spouses.
Separately Danilyuk declared 262,9 thousand hryvnias for training in Ukraine and 198,4 thousand hryvnias – in the UK (sons – Richard and Vladimir).
We will remind, earlier Director of the NABU Artem Sytnik declared that the land in the annexed Crimea and almost a million salary. The couple also held more than half a million in cash.
Comments
comments