The Minister of Finance said, from the government take the money to increase minimum wage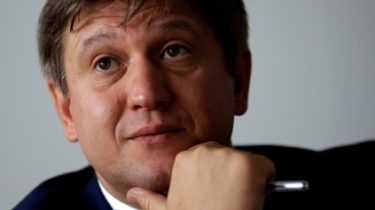 The Minister of Finance said, from the government take the money to increase minimum wage
© Reuters
The increase of the minimal wage does not provide for the reduction of other expenditures from the state budget.
On the minimum wage, which the government plans to increase in 2017, will not require additional expenditures from the state budget.
This was stated by the Minister of Finance of Ukraine Alexander danyluk in the broadcast channel "112 Ukraine".
"Decisions on increasing the minimum wage is balanced. That is, the additional spending from the budget is not expected. It is funded by that portion of the salaries coming out of the shadows, and these salaries will be paid by additional taxes, which will increase the minimum wage. We have it all figured out, we came pretty conservatively, knowing that the measures of shadowing is not always 100% effective", – said danyluk.
Read also: raising the minimum wage twice: pros and cons
According to him, raising the minimum wage does not provide for the reduction of other expenditures from the state budget.
"Only due to the conclusion of the shadow wage. More than 2.5 million people in the private sector will get an increased salary of 3,200 hryvnia, and it will cause to be paid additional taxes to the budget, Pension Fund and local budgets. These funds will be used to raise salaries for teachers and doctors," – said the Minister.
Recall, the Cabinet of Ministers at its meeting on October 26, proposed to double in 2017 the rate of the minimum wage to UAH 3200, whereas in the draft budget for the current year laid her promotion from December 1, only up to 1600 UAH.
Therefore, the government intends to equalise the minimum wage with the actual and not regulatory cost of living.
In turn , Prime Minister Groysman saidthat raising the minimum wage corresponds to the capacity of the economy and the government can provide it from January 1, 2017.
According to the Vice-Prime Minister Pavlo Rozenko, the Cabinet plans in a few weeks to publish and present to Parliament a calculation of additional state budget expenditures for 2017 in connection with the adoption of the decision to raise the minimum wage.
Comments
comments