Declaration Zhebrivskyi: shares of the pharmaceutical company and its medical firm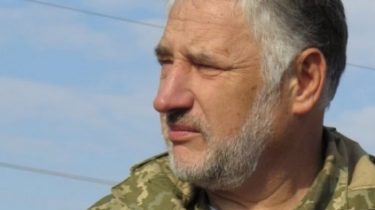 Declaration Zhebrivskyi: shares of the pharmaceutical company and its medical firm
© UNIAN
The head of the Donetsk regional state administration published its e-statements.
The head of the Donetsk regional military-civil administration Pavel Zhebrivsky owns shares in drug companies and private enterprise.
This is stated in the Declaration.
Zhebrivskyi 591 owns a share of a foreign company F. I & P. Holdings Limited. This firm is a major shareholder of the pharmaceutical company "Farmak", which is owned by the sister Zhebrivskyi.
Also read: Nearly $ 200 thousand in cash, 7 bikes and a Grand piano. Klitschko announced its e-Declaration
In addition, the head of Donetsk regional state administration declared that 100% of corporate rights of private enterprise "Yan", which is engaged in the manufacture of medical products. In 2015, the official received 321 thousand hryvnias of dividends for this company, his wife here earned 280 thousand UAH. Zhebrivskyi also received additional income of about 15 thousand hryvnias from the company "Farmak".
As head of the zhebrivskyi Donoghue gained more than 94 thousand hryvnias, the General Prosecutor's office, where he previously worked – about 83 thousand. During service in military units And 2076 he received about 9 thousand hryvnias.
See also: Flats, houses, six plots of land and a pitchfork. Lyashko published his e-Declaration
Zhebrivskyi holds a 100 thousand dollars, and his wife was 65 thousand euros.
Of real estate the head of the Donetsk regional state administration pointed out four plots of land and a house. He drives a car VAZ 1993 release, and his wife on "Lexus" 2008 release.
Also zhebrivskyi declared jewelry wife with a total value of 81 thousand hryvnias and your Breguet value of 51 thousand UAH.
See also: declare That Ukrainian top politicians. All e-Declaration in one place
We will remind, today, on October 30, Ukrainian officials have to complete the electronic submission of declarations on property ownership. Otherwise, they will impose a fine from 1 to 2,5 thousand non-taxable minimum incomes of citizens.
Ukrainians continue to learn about the incomes of Ukrainian officials
TSN. 19:30
Yesterday, 20:21
Add to favourites
The Chairman of the National Bank Valeria Gontareva, which has repeatedly called on Ukrainians to keep their money in UAH, she accumulates them in dollars – they have it on account of one of the state banks $ 2 million, and independent Deputy Vyacheslav Konstantinovsky holds almost $ 150 million in cash. More information in the story TSN.
Comments
comments