In Kiev on "hemp March" detained "svobodovtsev"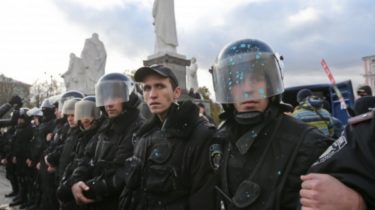 In Kiev on "hemp March" detained "svobodovtsev"
Policy
Yesterday, 19:29
1 of 14

© UNIAN

1 of 14

© UNIAN

1 of 14

© UNIAN

1 of 14

© UNIAN

1 of 14

© UNIAN

1 of 14

© UNIAN

1 of 14

© UNIAN

1 of 14

© UNIAN

1 of 14

© UNIAN

1 of 14

© UNIAN

1 of 14

© UNIAN

1 of 14

© UNIAN

1 of 14

© UNIAN

1 of 14

© UNIAN
© UNIAN

© UNIAN

© UNIAN

© UNIAN

© UNIAN

© UNIAN

© UNIAN

© UNIAN

© UNIAN

© UNIAN

© UNIAN

© UNIAN

© UNIAN

© UNIAN
The nationalists have fought with protesters for the legalization of soft drugs.
In Kiev on Mikhaylovskaya square held a rally in support of the idea of legalizing marijuana. A small group of activists with placards attacked opponents of legalizing drugs, resulting in clashes, UNIAN reports.
Representatives of the movement called the "Ukrainian hemp Association" gathered at the so-called "hemp March", a demand which was the decriminalization of part 1 of article 309 of the criminal code. According to the protesters, the police often use this provision to demand bribes from detainees who have found a few grams of cannabis.
Against the "hemp March" was made by the nationalists. In particular, for fighting the law enforcement officers detained three men and one seized fireworks and a dummy grenade. All explanations after the Department released. The party "Freedom" reported that among the detainees was the Chairman of the Darnitskiy district organization of the political power Vladimir Bohnyak and his assistant Oles Olejnik. "At St. Michael came to the community, which is outraged by the March of those advocating the legalization of drugs, particularly marijuana. There arose a crowd, and law enforcement, instead of an end to the illegal actions of the supporters of drugs, used force against us, even though we helped to restore the rule of law," said the Bohnyak.
Comments
comments