To be bullish on oil prices: OPEC agreed to cut production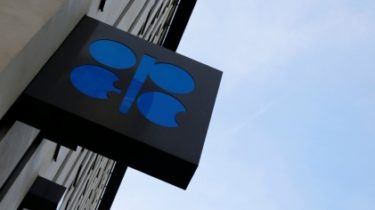 To be bullish on oil prices: OPEC agreed to cut production
© Reuters
The talks will continue in November.
The first meeting of representatives of the Organization of countries-exporters of oil (OPEC) with the delegations of other oil-producing countries, to discuss possible production cuts, ended without concrete agreements. Consent to a reduction in production of no.
The talks will continue in November, the statement said OPEC reports dw.com.
The participants do not expect the rise in oil prices in late 2016 and in 2017.
See also: OPEC refused to reduce oil production
"The negative impact of long-term decline in oil prices, which led to a significant reduction in industry investment is likely to have continued an unprecedented third year in a row," reads the document.
The meeting was attended by delegations from Azerbaijan, Brazil, Kazakhstan, Oman and Russia.
"From countries outside OPEC, still there was no agreement on the freezing of oil production", – quotes the Vice-Minister of energy of Kazakhstan Magzum Mirzagaliev dpa.
Besides, the capacity of States in the regulation of the industry is limited. For example, "Brazil is not in a position to limit the production of enterprises," said the representative of the Ministry of energy of the country.
The delegation of the Russian Federation comments on the results of the meeting were not given.
Read also: oil Prices went up amid reports on a new arrangement of the OPEC countries
We will remind, at the end of September, information appeared about an informal meeting in Algeria, where exporting countries belonging to the international organization OPEC, for the first time in eight years, agreed to reduce oil production.
Details of the arrangements planned to publish in November, during an official meeting. And oil prices immediately rose more than 5%.
Comments
comments