In the Kiev metro detained the passenger who shot the COP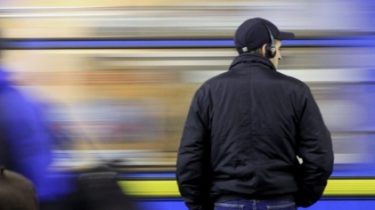 In the Kiev metro detained the passenger who shot the COP
© UNIAN
At a place called the medics and backup.
In Kiev at the metro station "Lybidskaya" was wounded a police officer.
According to the Ukrainian service of the BBC, the incident occurred around 16:30.
According to unconfirmed information, the police arrested the man and took him to a special room where we heard the sounds of struggle and a gunshot.
Subsequently, one of the officers ran from the room and reported by telephone that the police officer received a gunshot wound, prompting an ambulance and backup.
The National police about the incident is not reported.
At the end of September this year in Kharkiv police opened fire from a traumatic weapons for unknown the new moon, which hit him on the head with a bottle for the comments. Police used firearms.
Comments
comments