Salary, fees and savings in foreign currency. Leshchenko published the income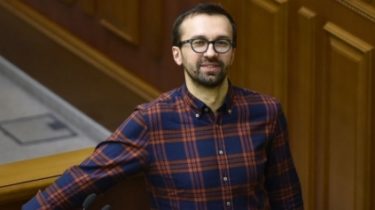 Salary, fees and savings in foreign currency. Leshchenko published the income
© UNIAN
In 2015 Leschenko owned apartment in Kiev with an area of 60 square meters.
The people's Deputy from BPP Sergey Leshchenko declared 102 thousands of dollars and 50.7 thousand Euro cash.
In the electronic Declaration of the MP for 2015 stated that his wages at the primary place of employment was 76 345 hryvnia, he also received 80 559 UAH, connected with execution of Deputy powers.
Wages part-time teaching at the Ukrainian Catholic University was 42 460 USD.
Also Leshchenko received the royalty in OOO "bright star publishing" 6 856 UAH, in OOO "Publishing house "Media-DK" – 18 956 USD.
"Fees and other payments under civil contracts of Fedorov Kom" was 2 214 hryvnias from the Ukrainian charitable organization "Victor Pinchuk Foundation", which acted as operator of the funds purposefully allocated by the International Fund "Revival" – 55 478 hryvnias, from "knyharnia Ye" – 680 hryvnias, from OO "Center of counteraction of corruption" – 9 841 UAH, from Columbia University – 24 060 UAH Institute for the Humanities – 23 426 USD.
See also: Leshchenko showed where he lives with his beloved and talked about conversations with Grigorishin, Poroshenko and Akhmetov
According to the Declaration, in 2015 Leschenko owned apartment in Kiev with an area of 60 square meters, 33% of the apartments in Kiev with an area of 74.6 square meters and had the right to use the room area of 24 square meters.
Also, the MP declared VW Golf 2014 release, the cost of which amounted to 384 000.
In addition, the Declaration contains 24 investment certificates LLC "AMC "Foyle asset Management Ukraine" with a nominal value of 24 thousand hryvnias.
We will remind, recently the people's Deputy Serhiy Leshchenko became the owner of real estate on Franka for 7.5 million. The Network has published a copy of the information from the state register of property rights to immovable property, which indicates that a woman bought an apartment with an area of 192 square meters in August of this year.
The politician explained that the apartment was purchased a part of their savings as the co-founder of "Ukrainian truth", the loan from the founder pack Olena Prytula and money his lover Anastasia Topolsica. Leshchenko said that in 2013-2014, he declared the income in the sum more than 100 thousand dollars.
Subsequently, detectives NAB the revealed offense, when found out, who and how helped the people's Deputy Serhiy Leshchenko to buy 200 square meters of luxury housing in the center of Kiev. In the suddenly appeared another woman, the mother of Deputy. Turned out that she gave her son two million what a woman has ever said. He Leshchenko calls himself clean.
Comments
comments