The Deputy Homutynnik was the beneficiary of 40 companies, and in 2015 earned 166 million UAH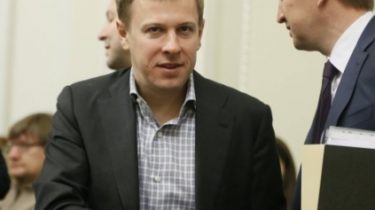 The Deputy Homutynnik was the beneficiary of 40 companies, and in 2015 earned 166 million UAH
© UNIAN
Politician-millionaire keeps money in three banks.
The people's Deputy Vitaly Homutynnik holds on Bank accounts 12.9 million $ 123 million euros and 39.4 million UAH, in addition, he declared 570 thousand USD 820 thousand euros and to 32.7 million in cash.
Relevant information is contained in the electronic Declaration of policy.
The funds it holds in three banks – OTP Bank, Ukrsotsbank PrivatBank.
He is also a beneficiary of 40 companies, including foreign Investment Fund Cascade and Ukrainian investment Fund "Kaskad-invest".
In 2015 Homutynnik earned 166 million. For charity and party membership wisneski for the year 20.2 million.
The recorded land in Obukhiv district of Kyiv region with an area of 4060 and 3000 square meters, building area of 448,9 squares. In Boryspil district of Kyiv region property of the MP there is a land plot of 1,200 square meters and a house in 357,3 squares. In Kiev Homutynnik has an office area in m2 215,55.
In addition, Homutynnik is "construction of individual residential houses commercial buildings and structures" on 917,4 m2.
Also ex-the regional declared paintings, icons, sculptures and the like. Cars that belong to the MP – Mercedes-Benz S-class, Toyota Tundra, Range Rover, Land Rover, Lexus, Toyota RAV 4, Mercedes-Benz ML350.
The politician also has 12 hours, among which the Breguet, Franck Muller and Audemars Piguet, six weapons and 31 painting and antique.
In the ownership of the wife's clothing and jewelry brands such as Hermes, Cartier, Tiffany.
Comments
comments