E-the Declaration of Tymoshenko modest salary, jewelry and millions of income-husband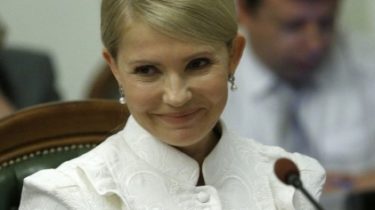 E-the Declaration of Tymoshenko modest salary, jewelry and millions of income-husband
© UNIAN
The Chairman of the faction "Batkivshchyna" has published the data on their income.
Former Prime Minister and Chairman of "Batkivshchyna" Yulia Tymoshenko in 2015 earned 75 616 UAH – such was her salary in the Verkhovna Rada. 80 559 UAH, she received on the performance of Deputy powers.
According electronic Declaration deputati, the breadwinner in the family is her husband Oleksandr Tymoshenko: he received foreign income from three companies for the sum over 3 million UAH, and also insurance payments on 66 337 UAH.
Former Prime Minister of Ukraine holds 485 971 UAH in a Bank account and 318 thousand hryvnias of cash, her husband – 2 989 650 UAH in the Bank, and 163 thousand Euro 270 thousand and $ 360 thousand UAH cash.
For the purchase of works and services Tymoshenko last year spent 500 UAH 162.
Yulia Tymoshenko has declared a house with an area of 588 sq m in the village of Kozino in the Kyiv region, which she rents. She also has "other right" on the land plot of 1500 sq m under the building and land plot with an area of 1862 sq. m near the house.
Also the former Prime Minister has specified in the Declaration the apartment in the Dnieper area of 59.4 sq, which does not belong. "Wrongly not unregistered", – the document says.
Tymoshenko declared jewelry: earrings with pearls and small precious stones Mikimoto, earrings with pearls and small precious stones of Chanel, ring with small precious stones Dinh Van earrings with pearls and small precious stones Cartier pendant gemstone Chopard, two necklaces with pearls, a ring with pearls and fine precious stones, set of earrings and rings with precious stones.
Oleksandr Tymoshenko owns a clock Corum and Vacheron Constantin.
He also owns a Mercedes-Benz GL-350 CDI 2014 release and GAS 14, 1983 issue.
The husband of the Chairman of "Batkivshchyna" is the ultimate beneficial owner of the nine companies in Ukraine.
Comments
comments