The economist sounded a pessimistic and optimistic forecasts of the hryvnia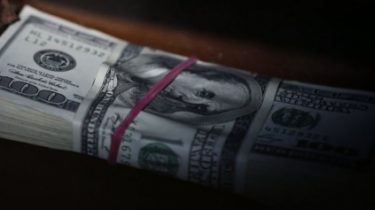 The economist sounded a pessimistic and optimistic forecasts of the hryvnia
© UNIAN
The national currency may remain in the range of 25.7 — of 26.15 USD for one dollar.
Monday, October 31, and throughout the week, the hryvnia risk their relative stability.
The expert from the Independent Association of banks Elena Korobkova has informed on air of TSN.Week that the negative scenario is most likely. Currency corridor — 26,1 — 26,7 UAH for one dollar. The decision on the transfer of the profit of the NBU in amount of UAH 38 billion taken, of which 10 billion has already been transferred. According to forecasts, the exchange rate is allowed to change, because the business is actively purchasing currency, which will lead to the fall of the national currency.
On a positive scenario, the currency corridor will be 25,7 — of 26.15 USD for one dollar. To stay the course due to the IMF loan, in accordance with the requirements which Ukraine is now successfully executes the plan. In particular, introduced a public Declaration of state officials.
The movement of the hryvnia and the increase in the cost of vegetables: experts forecast at the beginning of the last autumn month
TSN. Week
Yesterday, 21:25
Add to favourites
Season cheap Ukrainian vegetables ends next week, ahead of expensive imported peppers, tomatoes and eggplant. And in the exchange rate of the hryvnia still kept: 26,10 per dollar and was 28,70 Euro in exchange offices of Kiev next week for our currency might be risky.
Comments
comments