Former porn star thanks to the "prayers and meditations" found a husband 39 years her senior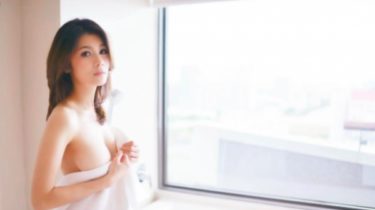 Former porn star thanks to the "prayers and meditations" found a husband 39 years her senior
Curiosities
Today, 19:21
1 of 16

© natkejsarin instagram

1 of 16

© natkejsarin instagram

1 of 16

© natkejsarin instagram

1 of 16

© natkejsarin instagram

1 of 16

© natkejsarin instagram

1 of 16

© natkejsarin instagram

1 of 16

© natkejsarin instagram

1 of 16

© natkejsarin instagram

1 of 16

© natkejsarin instagram

1 of 16

© natkejsarin instagram

1 of 16

© natkejsarin instagram

1 of 16

© natkejsarin instagram

1 of 16

© natkejsarin instagram

1 of 16

© natkejsarin instagram

1 of 16

© natkejsarin instagram

1 of 16

© natkejsarin instagram
© natkejsarin instagram

© natkejsarin instagram

© natkejsarin instagram

© natkejsarin instagram

© natkejsarin instagram

© natkejsarin instagram

© natkejsarin instagram

© natkejsarin instagram

© natkejsarin instagram

© natkejsarin instagram

© natkejsarin instagram

© natkejsarin instagram

© natkejsarin instagram

© natkejsarin instagram

© natkejsarin instagram

© natkejsarin instagram
The model married American millionaire and architect Harold Jennings Nesland, who at that time was 70 years old.
Former porn star found love with a man 39 years older than her, thanks to the prayers and Buddhist meditation.
31-year-old Nong NAT is known for his adult films. She starred in dozens of films, reports the Metro.co.uk.
Police later learned about the work of the girls, which is illegal in Thailand, and gave her six months probation and fined. After that, the porn star decided to change his life and become a devout Buddhist.
See also: trump appeared in scenes from Playboy
In 2012, NAT was married to an American millionaire, the architect Harold Jennings Nesland, who at that time was 70 years old.
"Prayer and meditation have given me a good husband," she said, adding that now she has someone who gives her a generous" monthly payments".
Since then, she began to constantly post pictures of their "favorite" in social media, including a photo where she's on her knees helping to remove his socks.
See also: the porn star was outraged by the publication of a photo of her passport in the social network
It is noted that the Dong left the porn industry and devoted his life to Buddhism despite the big money that was offered to her. But despite the new religious Outlook, the model continues to spread in Instagram their candid shots.
"I visit the temple. All my time is spent on donations, prayers, and meditation. Buddhism has changed me, it changed my whole life. I'm a lot happier," she said.
Comments
comments