The district administrative court of Kiev will determine the future of electricity prices for industry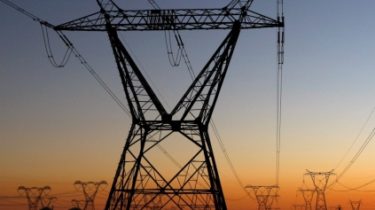 The district administrative court of Kiev will determine the future of electricity prices for industry
© Reuters
Lawsuits were filed by several deputies.
The decline is the electricity tariffs for industry, and now to a certain extent depends on the District administrative court of Kiev, according to TSN.19.30.
Another two lawsuits against the decisions of the national Commission on electricity regulation submitted expert Andrew Gerus.
He demands to cancel the two decisions of the NERC, which introduced overvalued, according to him, tariffs for electricity. They were calculated by applying the so-called "Rotterdam plus". It is the conditional price of coal in Dutch port, plus its delivery to Ukraine. That is, for ordinary domestic coal Ukrainians actually pay, like, it is imported from Western Europe.
This scheme, ostensibly, must fight corruption and stabilize the supply. But Gerus convinced nothing but inflated electricity prices and profits for the private corporations, this formula is not brought. Some MPs agree with him, in particular Leo Pidlisetsky and Alex mushak said, demand to create in the Verkhovna Rada Temporary investigative Commission regarding the scandalous formula "Rotterdam plus".
"All decisions were taken in favor of a particular beneficiary, but not roshetko industry as a whole", – said the Deputy.
"Our winter will depend on how well will go the coal from the so-called "LNR" and "DNR", and in fact we were promised in the introduction that we are independent. That is, there was cheating," adds the other.
Comments
comments