In Ukraine is expected a significant growth of prices for vegetables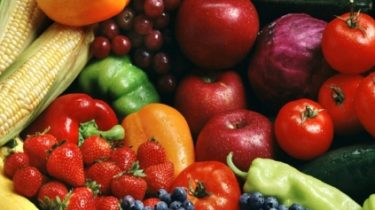 In Ukraine is expected a significant growth of prices for vegetables
© http://prozoro.info/
The reason – import from-for deficiency of own capacities.
Ukraine completed the vegetable season. The independent expert of the fruit and vegetable market in Eastern Europe Tatiana Getman said TSN.Week that the first week of November is the end of Ukrainian vegetables. Consequently, this will lead to a substantial increase in prices.
For the pepper until the end of November we will pay for selected pork tenderloin, zucchini and eggplant made the prices of domestic chicken. A kilo of tomatoes and cucumbers will ask for two dozen expensive eggs. This situation has arisen due to the fact that the state is grown own little greenhouse vegetables. This means that the price of imported vegetables is also very dependent on the dollar.
See also: the Economist sounded a pessimistic and optimistic forecasts of the hryvnia
The Ukrainian potatoes in the price of almost no change. If you try to grow potatoes come from Poland, where it recorded a good harvest.
The movement of the hryvnia and the increase in the cost of vegetables: experts forecast at the beginning of the last autumn month
TSN. Week
Yesterday, 21:25
Add to favourites
Season cheap Ukrainian vegetables ends next week, ahead of expensive imported peppers, tomatoes and eggplant. And in the exchange rate of the hryvnia still kept: 26,10 per dollar and was 28,70 Euro in exchange offices of Kiev next week for our currency might be risky.
Comments
comments