The police said the details of the execution of the police in the subway of Kiev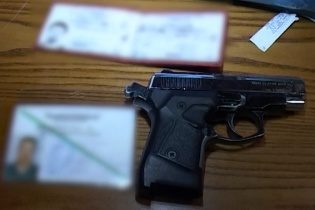 The police said the details of the execution of the police in the subway of Kiev
© State of National police of Ukraine in Kiev
The detained inhabitant of Kiev "Shine" 15 years or life imprisonment.
The police opened criminal proceedings on the fact of infringement on life of law enforcement that occurred on 30 October in the capital metro station "Lybidskaya."
About it reported in Department of communication Department of Kyiv.
"The event information included in the Unified register of pre-judicial investigations under article 348 of the criminal code. The sanction of article provides from 9 to 15 years of imprisonment or life imprisonment", – is spoken in the message.
As noted, the detainee 50-year-old from Kiev seized a pistol of handicraft production, which, according to preliminary data, was converted from a starter in the cartridge. The issue concerning the election of the arrow a measure of restraint in form of detention.
It also reported that 48-year-old worker of the militarized protection of the underground is now in the hospital with permeable gunshot wound to the abdomen. Thanks to the efforts of medical workers, his condition is satisfactory.
Recall yesterday in Kiev at the metro station "Lybidskaya" the detained passenger who shot the COP. During verification of documents of the passenger have any reason to suspect that they are fake, so the man invited the police where he pulled out a gun and fired several shots.
Comments
comments