Ex-rector of NAU will be tried for negligence that cost the state nine million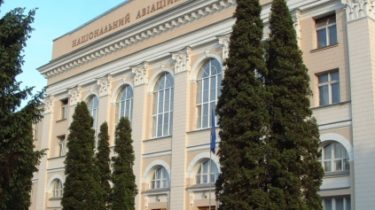 Ex-rector of NAU will be tried for negligence that cost the state nine million
© NAU website
As a Result of his negligence, the state suffered serious damage.
Prosecutor of Kyiv completed pre-trial investigation and sent to court indictment against the former rector of the National aviation University.
It is reported by the GPU.
According to the prosecution, as a result of his negligence, the state suffered damage amounting to almost nine million.
Established in 2007 between the NAU and the construction company signed a contract in which the company was assigned the functions of the customer of construction of a residential building to an educational institution on the street Prorizna in Solomenskiy district of Kiev.
Under the terms of the contract, all expenses for development of design documentation for construction were assigned to the specified enterprise.
"However, in the future, as a result of illegal actions of former rector, the customer's building has been replaced with another, and the University was obliged at their own expense to develop all project documentation. This from the state budget was wrongly spent nearly nine million UAH",- said the GPU.
Currently the indictment against the former officer sent in Solomenskiy district court for consideration on the merits.
See also: suspected of bribery, ex-rector of NAU wearing an electronic bracelet
We will remind, during receiving a bribe on August 26 , was detained by the acting rector of the National aviation University (NAU) Vladimir Kharchenko. The staff of intelligence service together with a Specialized anti-corruption Prosecutor's office and the National anti-corruption Bureau detained in T. V. the rector and the lawyer in their offices after receiving part of a bribe of 100 thousand euros. In General, during the signing of the order on the appointment of a scientist for a position in the school he demanded 170 thousand euros. The education Ministry dismissed Kharchenko from the duties of rector.
During searches in the house Kharchenko found about 5 million hryvnia, and 9 gold bars.
Comments
comments