In Ukraine will reduce business inspections. The main legislative changes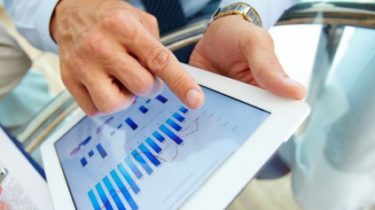 In Ukraine will reduce business inspections. The main legislative changes
© Firestock
All scheduled and unscheduled inspections will be made in the electronic register.
Ukrainian enterprises are planned to test less often. And the list of grounds for unscheduled inspections of business by the workers of sanitary-epidemiological, fire, architectural and other types of state supervision will be significantly reduced.
The relevant law adopted by the Verkhovna Rada, UNIAN news Agency reports.
The document provides creation of the electronic register, which will make all scheduled and unscheduled inspections of businesses, their causes, initiators, content and results.
"There will be such that someone check behind the scenes and do it 50 times, but others do not touch," – said the Chairman of the parliamentary Committee on industrial policy and entrepreneurship Viktor halasyuk.
The new law also changes the principles of state control, to exclude corruption risks and to reduce the pressure on the business.
See also: 30 thousand – for various permits and bribes. The biggest problem of doing business in Ukraine
"It is the presumption of innocence of a business entity. In cases where the law has regulations that can be interpreted as in favor of the entrepreneur, and in favor of the state, they are construed in favor of the company," Galasyuk said.
The audit plans will be for the year ahead without the right to change it. Quarterly plans will be canceled.
The maximum number of inspections will be determined by to what extent of risk covered by the business.
"High risk – scheduled inspections not more than once in two years. Average – not more often than once in three years. Low risk – not more often than once in five years," explained Galasyuk.
Limits the duration of inspections, which will depend on the size of the business, but not longer than 30 days. Company owners and officers would be released from liability for failure to give evidence or explanations in respect of the entity.
Will reduce the fines for those companies whose violations were discovered for the first time.
In the new rules include the possibility of consulting business bodies of the state supervision. Public organizations will have more rights to protect private companies.
Note that Ukrainian and foreign businesses operating in Ukraine, often complains to the Council of business Ombudsman to work the tax authorities, illegal inspections and problems with VAT refunds.
The Cabinet of Ministers in June 2015, extended the moratorium on business inspections before the end of 2016. A moratorium on business inspections was launched in late 2014 and was valid until 1 July 2015. The extension of the moratorium set by the Ministry of economic development in consultation with business. The moratorium does not apply to routine fiscal audits.
Comments
comments