Poroshenko wants to expand the list of those who should be declared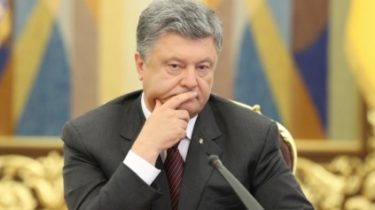 Poroshenko wants to expand the list of those who should be declared
© UNIAN
He noted that if the President was first forced to show all their possessions and status, then the other.
President Petro Poroshenko,who recently announced his Declaration, said that to submit an electronic Declaration in Ukraine has a greater number of senior officials.
The head of state said during the Investment forum in Lviv, reports "Еспресо.TV".
"If I did, I have the right to demand to do it all. Including expanding the list of those who will declare," – said Poroshenko.
Immediately after that, he added that some of this list still need to clean, speaking about the military.
See also: Millions in cash at home and valuable collections. What the Western media about the e-declarations of officials
Recall that policy shocked the Ukrainians their declarations. Anticoruptie reform in Ukraine suggest online senior officials declaring their wealth. The implementation of this requirement showed a huge difference between politicians and those they represent.
Until 30 October, Ukrainian officials had to complete and publish an electronic Declaration.
Parallel worlds: Ukrainian MPs continue to surprise by reporting on their income
TSN. Week
30 Oct, 20:20
Add to favourites
Those Ukrainians chose those who protect us and serve the house hold millions of dollars, dozens of Swiss watches, diamonds and art collections and expensive wines. Their land, palaces, apartments often do not meet fairly modest salaries. These data are interested not only ordinary citizens but also the officers of NABOO.
Comments
comments