Onishchenko doubt that his case will go to trial before the end of the year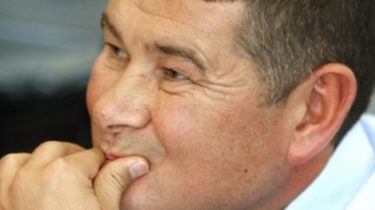 Onishchenko doubt that his case will go to trial before the end of the year
© UNIAN
In his opinion, the case in court will fall apart.
People's Deputy of Ukraine Aleksandr Onishchenko, who is suspected of involvement in the "gas diagrams", doubts that the National anti-corruption Bureau before the end of this year to transfer his case to court.
About the MP said on his page on Facebook.
"Everything indicates that before the New year Sitnic (Director NABS) does not transmit the case to the court. He and others are well aware that in court business will collapse. Because the arguments and evidence which they themselves have created", "knocked out" of the people in the trial will burst like a soap bubble," – said the Deputy.
See also: NABU found in MP-the fugitive Onishchenko passport of Greece
We will remind that on Saturday, 5 November, head of the National anticorruption Bureau of Ukraine (NABU) Artem Sytnik said that the case Onishchenko until the end of the year will give to the court. "It's almost ready, the only thing missing, the main person involved. I hope that Interpol will take him to court", – said Sytnik.
As you know, Onishchenko suspect in the organization of schemes of embezzlement of funds during the extraction and sale of natural gas within the framework of joint operation agreements with PJSC "Ukrgasdobycha", which was caused to the state damage for the sum about 3 billion UAH.
On 5 July, the Verkhovna Rada of Ukraine gave consent to bringing him to justice, detention and arrest. However, on the eve of the vote, taking advantage of the status of MP, Onishchenko left the territory of the state. On 27 July the Prosecutor General of Ukraine signed the message on suspicion to the people's Deputy. 8 August was declared national search. According to latest information he is in London. A few days later he wrote in his Facebook that for the British jurisdiction in the GPU there is little justification for his extradition to Ukraine.
Meanwhile, the people's Deputy-the fugitive arrested property at 700 million hryvnia , and promise soon to declare the international wanted list.
Comments
comments