Obey, and then obžaluj. They want to expand police powers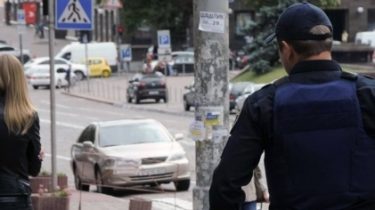 Obey, and then obžaluj. They want to expand police powers
© UNIAN
Officially, the bill is not yet announced.
Police in Ukraine still want to give more powerslike talking about this after the tragedy in the river. There on September 25, the attacker shot the two patrolmen. And this week, the Network got a list of changes from the interior Ministry, which greatly expands police powers. Of course, if deputies will approve these changes in the laws.
This is stated in the plot of TSN.Week.
Changes that may expand the rights of police:
– Drivers will have no right after stopping the patrol to get out of the car without permission.
– Right will not just show and give into the hands of the police.
– Toughen the penalties for leaving the scene of an accident.
– If they check for alcohol or drugs, the witnesses are now not required.
– Administrative detention. For example, for a domestic dispute. Now the plot will have to spend more than three hours and the whole day.
– The norm to immediately here and now to fulfill the requirements of the police, will also appear in the law. Appeal against the actions of the police only in the courts.
Themselves patrol, after the main work day will now remain on duty constantly. And if you witness the offense, for example, taking out the trash, will have all the powers of a police officer.
What remains most mysterious – will the arms of the police as well in his spare time? They have to rule on improving the use of means of restraint. What it was about, obviously, we'll see when the proposed changes will be distributed to deputies. Just to say that without hot disputes will not do here. And in fact too fresh in the memory of Ukrainians habits and rules of the old militia.
Comments
comments