In Kiev killed a man who on a dare ran across the road with a six year old son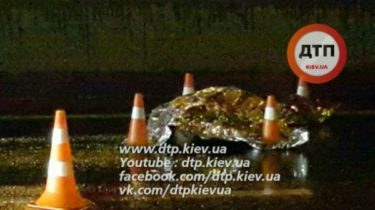 In Kiev killed a man who on a dare ran across the road with a six year old son
Kiev
Today, 00:52
1 of 16

© facebook.com/dtp.kiev.ua

1 of 16

© facebook.com/dtp.kiev.ua

1 of 16

© facebook.com/dtp.kiev.ua

1 of 16

© facebook.com/dtp.kiev.ua

1 of 16

© facebook.com/dtp.kiev.ua

1 of 16

© facebook.com/dtp.kiev.ua

1 of 16

© facebook.com/dtp.kiev.ua

1 of 16

© facebook.com/dtp.kiev.ua

1 of 16

© facebook.com/dtp.kiev.ua

1 of 16

© facebook.com/dtp.kiev.ua

1 of 16

© facebook.com/dtp.kiev.ua

1 of 16

© Facebook.com/KyivOperativ

1 of 16

© Facebook.com/KyivOperativ

1 of 16

© Facebook.com/KyivOperativ

1 of 16

© Facebook.com/KyivOperativ

1 of 16

© Facebook.com/KyivOperativ
© facebook.com/dtp.kiev.ua

© facebook.com/dtp.kiev.ua

© facebook.com/dtp.kiev.ua

© facebook.com/dtp.kiev.ua

© facebook.com/dtp.kiev.ua

© facebook.com/dtp.kiev.ua

© facebook.com/dtp.kiev.ua

© facebook.com/dtp.kiev.ua

© facebook.com/dtp.kiev.ua

© facebook.com/dtp.kiev.ua

© facebook.com/dtp.kiev.ua

© Facebook.com/KyivOperativ

© Facebook.com/KyivOperativ

© Facebook.com/KyivOperativ

© Facebook.com/KyivOperativ

© Facebook.com/KyivOperativ
Boy with serious injuries was taken to the hospital.
In Kiev, prospect General Vatutin happened fatal accidents.
About it reports "operational Kiev" in Facebook.
According to preliminary information, the father with the son on a dare ran across the road in an unspecified place.
They were hit by a car. The father died, and his son with serious injuries was taken to the hospital.
According to the revised data dtp.kiev.ua in Facebook, the father with the child in the left lane was hit by a car Daewoo.
Father and son flew over a bump.
The man died on the spot.
At the scene began to work operatively-an investigation team and three patrol police.
See photos: In Kharkov minibus collided with a passenger car in a fatal accident
We will remind that earlier in Kiev detained juvenile offenders, who, because of a bet robbed and raped a young woman.
The minor guy made a bet with his friends that will be able to attack any passerby. On the street the Kharkov highway, the attacker chose the victim a young woman. Threatening her with a knife, the young man took her mobile phone and then dragged to the basement of a nearby house and raped her.
Comments
comments