Prohibited animal: in Australia, the police found women detained in the bag the Koala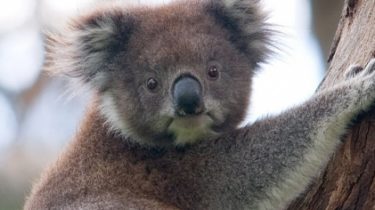 Prohibited animal: in Australia, the police found women detained in the bag the Koala
© Wikipedia
In Australia it is impossible to keep the Aussies at home.
Police in the Australian city of Brisbane have found baby koalas in the bag of detained women.
This is stated in the story TSN.19:30.
Law enforcement officers stopped the car, at the wheel which was a 50-year-old woman. During the search she asked whether she had anything forbidden. She reported that she found the animal and looked after it.
Koala on view for about six months, it weighs about three pounds. Police said a Koala named Alfred. It will give the legal guardian.
Koalas in Australia are protected by legislation. Authorities are asking citizens to report the detection of koalas on a special phone. It is also impossible to keep the Aussies at home.
See photos: Rescued during the terrible floods in Australia, the Koala touched the users of social networks
We will remind that earlier video of the first walk of the little koalas are posted the staff of the zoo and glorified claims on the whole world.
Little Koala was born at the zoo last autumn, however, still did not leave the parent bags. Because at birth the growth of these animals is not more than two centimeters, and in the parent bag they hold for six months, until they grow up.
Australian police arrested a woman and seized her Koala
TSN. 16:45
Today, 18:13
Add to favourites
Law enforcement officers stopped a car with a 50-year-old woman who after a question, whether something is forbidden, handed the cops a bag with a Koala. The Australian explained – the animal was found and cared for him. The laws of the country allowed to keep these animals at home, so the police seized a Koala. Veterinarians – animal about six months, it weighs half a kilogram.
Comments
comments