State statistics estimate rates of inflation in Ukraine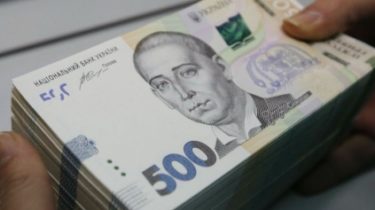 State statistics estimate rates of inflation in Ukraine
© UNIAN
With the beginning of the year, consumer prices rose by 9.4%.
Inflation in Ukraine in January-October 2016 is 9.4% in October compared to September it was 2.8%.
Such data are cited by the State statistics service, writes "Economic truth".
"In the consumer market in October, prices for food and non-alcoholic beverages increased by 1.8%. Most (50.9%) have expensive eggs. 5.5% to 1.2% increase in prices for vegetables, milk and dairy products, butter, poultry, bacon, sugar, rice. At the same time by 3.8% and 1.5% fell fruit, grain products, pork," – noted in the state statistics.
See also: New consumer basket: the leggings are only unemployed women, men briefs for the quarter
Prices of alcoholic beverages and tobacco increased by 2.2%, including tobacco goods – by 2.6%, alcoholic beverages – by 1.5%.
The growth of prices for housing, water, electricity, gas and other fuels – 7.5% mainly due to increase in tariffs for heating 52.2% and hot water by 5.9%, water – by 5.7%, Sewerage – by 3.7%.
At the same time on a 1.6% increase in the cost of tickets for travel in road transport. Zheleznodorozhnye passenger transport fell by 4.7%.
We will remind, the national Bank forecasts for 2016 inflation at 12% (plus/minus 3%).
Comments
comments