The official capital of district administration has collected "tribute" from subordinates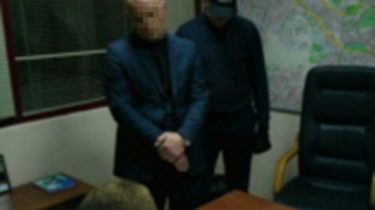 The official capital of district administration has collected "tribute" from subordinates
Money
Today, 19:36
1 of 3

© Press service of the SBU

1 of 3

© Press service of the SBU

1 of 3

© Press service of the SBU
© Press service of the SBU

© Press service of the SBU

© Press service of the SBU
Monthly bribes demanded 100 thousand hryvnias.
Chief of control for landscaping one of Kiev's district administrations convicted of bribery.
It is reported by the SBU.
Law enforcement authorities established that the official demanded the total monthly "tribute" in the amount of 100 thousand hryvnias from their subordinates.
The money they had to gather with the entrepreneurs of the district for allegedly identified during inspections violations of compliance rules of improvement. In the event of failure of the plan, the head of Department had threatened subordinates with dismissal.
Security services detained the official in the office while getting from one of the employees thirteen thousand hryvnia.
Open criminal proceedings, investigative actions proceed.
See photos: In the Dnipropetrovsk region arrested the Deputy head of the regional GFS
Recall. recently in Kiev got burned on a bribe the officer of the KSCA. As it turned out, the employee of Department of advertising of Department required 52 thousand bribes for placement of the object.
Comments
comments