"He will stop all war." Odious Onishchenko told about his friend trump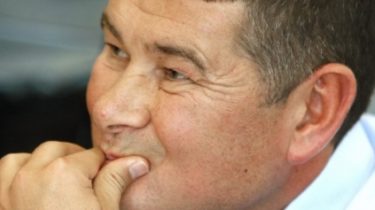 "He will stop all war." Odious Onishchenko told about his friend trump
© UNIAN
Runaway the MP hinted that can move to the United States.
Suspect of involvement in the "gas scheme" the people's Deputy of Ukraine Oleksandr Onishchenko was going to personally congratulate his friend Donald trump, who won the presidential elections in the United States.
He declared to "the Ukrainian truth".
"I am very pleased. Already congratulated him. Talking about Ukraine. I think he will stop all war. He has no aggression, he is able to negotiate with all", – he said.
Onishchenko added that going before the inauguration to personally come to the 45 th us President to visit, and hinted that he may remain in the United States.
At the same time, the MP said that does not exclude the fact that can mediate between the presidents of Ukraine and the United States, because previously, trump has refused to meet with Poroshenko.
"Maybe. View. But for now, I am an enemy of the people. Or rather, I did to them. So I have to solve their problems", – he said, adding that he hopes to cope without the support of a powerful friend.
"My work is fabricated and it will fall apart as soon as it hits the court. Said that before the end of the year it will pass. There are no prospects", – Onishchenko said.
Recall that Onishchenko is suspected of organizing schemes of embezzlement of funds during the extraction and sale of natural gas within the framework of joint operation agreements with PJSC "Ukrgasdobycha", which was caused to the state damage for the sum about 3 billion UAH.
On 5 July, the Verkhovna Rada of Ukraine gave consent to bringing him to justice, detention and arrest. However, on the eve of the vote, taking advantage of the status of MP, Onishchenko left the territory of the state. On 27 July the Prosecutor General of Ukraine signed the message on suspicion to the people's Deputy. 8 August was declared national search.
Meanwhile, the people's Deputy-the fugitive arrested property at 700 million hryvnia , and promise soon to declare the international wanted list.
Comments
comments