The NBU predicted the fate of the hryvnia after the turbulent elections of the President of the United States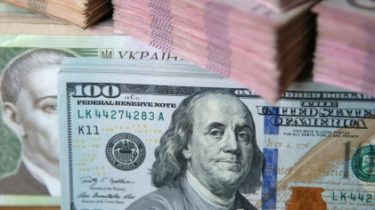 The NBU predicted the fate of the hryvnia after the turbulent elections of the President of the United States
© Reuters
Now the situation on the currency market of Ukraine remained stable.
The U.S. presidential election, despite the fall in global financial markets, will not cause significant harm to the national currency.
About this says the Deputy Chairman of the national Bank Oleg Chury.
"The situation on foreign markets in connection with the results of the U.S. electionsmay have limited short-term impact on the Ukrainian currency market. As in the case of Brexit earlier this year, the increased turbulence in foreign markets will be broadcast on the Ukrainian economy through global commodity markets. Thus, in our opinion, most elections in the United States will react to oil prices. According to our forecasts, the prices of grains, oil and metals, which are the main export commodity of Ukraine, will react less significantly and over time will play the fall. So, in case of their temporary sagging it will not be able to offset significant revenue from export of the new harvest for the Ukrainian currency market", says Curi.
Deputy Chairman of the NBU said that "the turbulence in global financial markets will not have a significant impact on the currency market, given the absence currently of access of Ukraine to the capital markets. Therefore, we do not expect such volatility in the exchange rate, which would create substantial risks to inflation going beyond the targets (12% +/-3 PP in 2016 and 8% +/-2 PP for 2017)".
Read also: Kick trump. Ukrainian Eurobonds began to rapidly fall in price
Today the situation on the currency market of Ukraine remained stable.
"Thanks to the significant flow of new crop from mid-September on the interbank currency market there is excess supply of foreign currency. This has enabled the National Bank to actively buy foreign currency to replenish international reserves, without impeding the trend towards the strengthening of the exchange rate. Since the end of September (26.09.) held 14 auctions for the purchase of foreign currency, while the NBU purchased about 330 million US dollars to increase international reserves. We expect that the revenue earnings from the export of grain and sunflower oil will continue to be a key factor that will determine the state of the interbank currency market of Ukraine up to the end of the year," explained Cury.
Meanwhile, the head of the NBU Valeria Gontareva told the disappointing news regarding the receipt of the forthcoming tranche of the loan from the IMF.
Comments
comments