"Trump Burger". In Russia Burger King in honor of the victory trump will release a standalone fast food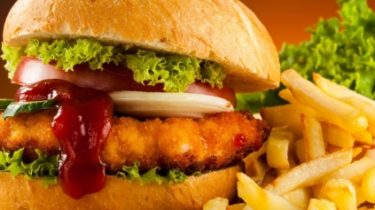 "Trump Burger". In Russia Burger King in honor of the victory trump will release a standalone fast food
© technobuffalo.com
To it will not serve Mexican sauces.
"Trump Burger" will be the name of the new fast food, which quickly promised to release in the network of Burger King in Russia after the announcement of the election results in the United States.
This Burger will not be able to order Mexican sauces, RIA Novosti reports.
See also: Champagne in honor of the victory trump. The Russian reaction to the election of a new President of the United States
"Burger king Russia" following the results of elections in the United States to quickly launch "trump Burger". In fact, it's a double "Worst Whopper". The only difference is that it's not allowed to order food and sauces of Mexican origin," said in fast food chains.
Recall, Republican Donald trump has won the presidential election in the United States. Social networks have already reacted to this event.
Comments
comments