Audi sued deceived a hundred thousand car owners in the United States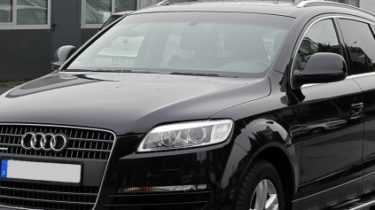 Audi sued deceived a hundred thousand car owners in the United States
© http://commons.wikimedia.org/wiki/File:Missile_boat_Pori_South_Harbor_1.JPG
The company is accused of installation in vehicles of devices for manipulating data on the purity of emissions.
In the US, Audi filed in the court of a class action lawsuit on behalf of more than 100 000 owners of cars of this brand.
The suit was sent on 9 November in Federal court in Chicago, according to "Vedomosti". The representatives of VW Jeannine Ginivan and Audi mark Katie declined to comment.
The plaintiffs accuse the unit of the Volkswagen Group to install on a diesel car, and six models with a gasoline engine software that improves environmental performance indicators emissions, according to Bloomberg.
See also: Volkswagen will be removed from the conveyor 40 models
According to the plaintiffs, fraudulent software were installed in models A6, A8, Q5 and Q7 since February 2013. It is assumed that, possibly earlier, and top managers of Audi approved its use until may 2016, that is, later many months after the start of the "diselect".
According to Reuters, the lawsuit was filed by law firm Hagens Berman, which handles cases of car owners.
Bild am Sonntag recently reported that California regulators have identified the possible installation of such software on some Audi models with a gasoline engine capacity of 3 L. it is Assumed that it is able to distinguish the test mode from normal use and when testing lowers the rate of co content in exhaust gases.
Managing partner Steve Berman said that for "desligada", during the year, Audi decided to continue to deceive customers in North America, setting another device for manipulation of data regarding the cleanliness of emissions. He called it "an outrageous disregard for Federal environmental laws and expectations of consumers" who overpaid for the car, because I thought that they are environmentally friendly.
Note, Business Wire said that it's not the same AT that found on the Volkswagen cars last fall, and more.
See photos: the BMW Drivers and Audi change on the seats, manufactured in Ukraine
We will remind, the Ministry of justice on 4 January filed a civil lawsuit against Volkswagen in connection with the possible violation of us law called "Act on the purity of the air." The German automaker was accused of "installing devices for the falsification of data about the exhaust gas to 600 thousand cars with diesel engines.
The suit, filed in Federal court in Detroit, threatened to automotive concern multibillion-dollar fines. This was stated by the representative of the Department in Washington. He also stressed that this does not rule out further criminal investigations against Volkswagen.
In General, fraud has affected 11 million cars worldwide.
Comments
comments