Trump and Obama met at the White house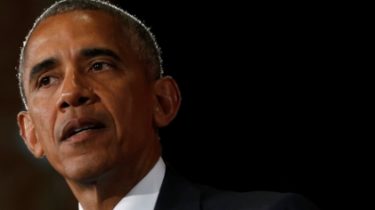 Trump and Obama met at the White house
© Reuters
Previously, trump and Obama met one-on-one.
Started in Washington meeting Barack Obama and Donald trump after the last election of the 45th President of the United States. There's also supposed to meet the Vice-President of the USA Joe Biden, the future Vice-President Mike Pence.
This writes Reuters, and Bloomberg.
The day before they talked on the phone. Barack Obama said, though he never was best friends with his successor, is willing to cooperate. Because they both are primarily citizens of the United States
Their meeting will last 30 minutes.
Trump wife Melania will also meet with the wife of Obama Michel.
While trump is in Washington, he plans to attend meetings with congressmen-Republicans.
See also: Despite the election results, the greatness of the United States will remain steadfast – Obama
Previously, trump and Obama met one-on-one. During the election campaign politicians have repeatedly criticized the actions of the other. In addition, Obama supported a former opponent of trump from the Democrats Hillary Clinton.
Barack Obama will show the world an example of peaceful transfer of power Trump
TSN. 12:00
Today, 17:34
Add to favourites
An hour later he will meet at the White House with the winner of the U.S. elections, Donald trump. A few months the United States will effectively have two presidents, until the inauguration in late January. Trump and Obama phoned the day before.
Comments
comments