IMF suspected Ukrainian officials in the concealment of property from the e-Declaration is the head of the NACP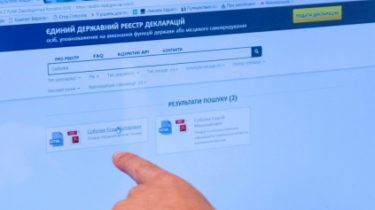 IMF suspected Ukrainian officials in the concealment of property from the e-Declaration is the head of the NACP
© Reuters
International anti-corruption organizations can help in exposing dishonest officials.
The international monetary Fund "is closely monitoring the situation in Ukraine", in particular concerning promulgated by officials of the e-declarations. This was said at the meeting in the National Agency for prevention of corruption, senior financial sector expert IMF, Emanuel Mathias.
As the head of the NACP Natalia Korchak, the IMF expects that the main focus of the Agency is confined to officials from the highest echelons of power. Thus, the Fund promised comprehensive assistance in the verification of property and financial assets of the Ukrainian declarants outside the state.
"They (the IMF) saw some inconsistency in the declarations of some Ukrainian top officials: the state, about which wrote international press, is now somehow missing in the electronic Register," said Korczak.
The head of the NACP believes that Ukraine is dishonorable and influential officials can interfere with the exposure of their state, so counting on help from foreign partners.
"Given the, to put it mildly, the disinterest of some local officials to complete the work of the national Agency, in particular to the audits on the legality of the acquired States, suggest that cooperation with international anticorruption organizations will become almost the main tool in exposing dishonest officials of the Ukrainian", – said the head of the NACP.
Note that as of November 9, the electronic return is not filed three MPs. Among them, two fugitives – said Onishchenko. In addition, many officials expressed a desire to make corrections to their declarations. In NACP saying that the corruption component in e-returns will start to look at the beginning of next year.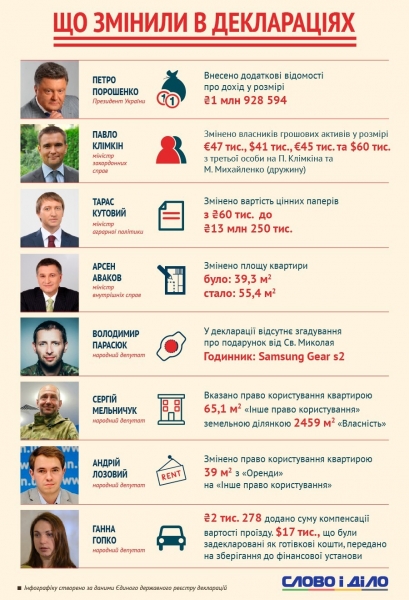 The word I Dilo
Comments
comments