"Kyivenergo" Akhmetov may lose control over the heating systems in the capital – Klitschko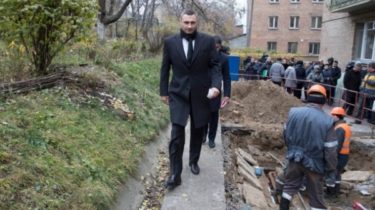 "Kyivenergo" Akhmetov may lose control over the heating systems in the capital – Klitschko
Kiev
Today, 12:32
1 of 10

© facebook/Wtli Klitschko

1 of 10

© facebook/Wtli Klitschko

1 of 10

© facebook/Wtli Klitschko

1 of 10

© facebook/Wtli Klitschko

1 of 10

© facebook/Wtli Klitschko

1 of 10

© facebook/Wtli Klitschko

1 of 10

© facebook/Wtli Klitschko

1 of 10

© facebook/Wtli Klitschko

1 of 10

© facebook/Wtli Klitschko

1 of 10

© facebook/Wtli Klitschko
© facebook/Wtli Klitschko

© facebook/Wtli Klitschko

© facebook/Wtli Klitschko

© facebook/Wtli Klitschko

© facebook/Wtli Klitschko

© facebook/Wtli Klitschko

© facebook/Wtli Klitschko

© facebook/Wtli Klitschko

© facebook/Wtli Klitschko

© facebook/Wtli Klitschko
The mayor said that the city would not renew the contract with the company.
Because of the constant accidents on the sections of the heating network of Kyiv Metropolitan government will not renew the contract with PJSC "Kyivenergo", which belongs to billionaire Rinat Akhmetov, the thermal management of the assets of the city.
On this day, November 11, said the mayor of Kiev Vitali Klitschko during a field inspection on site repair heating systems on the street 37. An accident occurred on a heating main, and the utility did not respond to the appeals of residents at home during the week. Klitschko ordered to conduct an internal investigation and promised that the heat in the house will be served tonight.
"Heating in the city are in poor condition. They have exhausted the resource exploitation. As a consequence, often there are breaks. Heating system in the capital today under the management of "Kyivenergo". The concession ends next year. And we are considering or transfer all heating systems in municipal management, or to attract international operators (now conducted such negotiations) that can take the network in effective management. It is an international company that have a successful experience. We look for the optimal option to fix all the flaws that have been at work with "Kyivenergo" – said Klitschko.
From the new teleoperator will require to spend modernization of the economy, provided energy efficiency and reduced production costs that would in the future to reduce tariffs.
"Our goal is that the system worked effectively and each house had hot and cold water, heating," – said the mayor of Kiev.
Earlier it was reported that the Prosecutor's office will check the legality of purchase Akhmetov part of "Kyivenergo".
Comments
comments