Militants in the Donbas are fleeing EN masse from the front due to funding cuts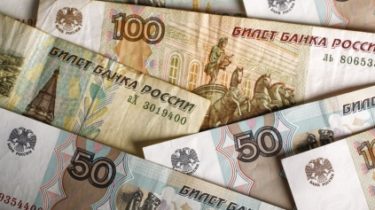 Militants in the Donbas are fleeing EN masse from the front due to funding cuts
Only in the 2nd "army corps LNR" refused to extend service more than 1,000 people.
Militants in the Donbas significantly cut payouts, the mercenaries say that Russia is going to stop funding, and fleeing EN masse from the front.
Wrote about this on his page in Facebook the people's Deputy of Ukraine and the coordinator of group "Information resistance" Dmitry Tymchuk.
"After the payment of wages in "LDNR" after significant delays in the "power unit" terrorists only increased the rumors about the decision of the leadership of the Russian Federation to suspend funding of the occupied areas of Donbass", – he said.
According to Tymchuk, now in the structures of the so-called "MGB LNR" payment for October is 50%, in units of "Ministry of internal Affairs of LNR" – 65%.
"The management of "LNR" on different levels, it was announced that the payment of pensions and allowances to the militants of the"veteran" postponed indefinitely", – he stressed.
At the same time, a similar situation, as Tymchuk told, in "DNR", where 25% of the reduced budget the costs of the "police". In particular, in Gorlovka "traffic police" previously received a monthly 100 thousand Russian rubles for the purchase of fuel and lubricants, now this amount decreased to 75 thousand, "which accordingly affected the ability of units to perform their functions and morale of personnel."
"According to the decree of the leader "DNR" Alexander Zakharchenko, cash assistance to the families of the "DNR troops" who died before October 1, 2016, will not be paid," – said the MP.
Besides, Tymchuk noted that the mercenaries refuse to renew a contract to continue service in the divisions "2nd AK LC", now their number has exceeded 1 000 people.
"Only "4-th separate motorized infantry brigade" (Alchevsk) this figure is about 300. The main reasons for the reluctance to serve in the divisions "2nd AK LC" is the deterioration of the level of logistics units, the decrease in the level of financial support (wages), as well as the deterioration of moral and psychological state of personnel", – he concluded.
Earlier, Russia started to build a fence on the border with Ukraine to deter deserters from the Donbass. The border also pulled the military units of the armed forces.
Comments
comments