Annexed Crimea connected by pipeline with Russia to pump gas there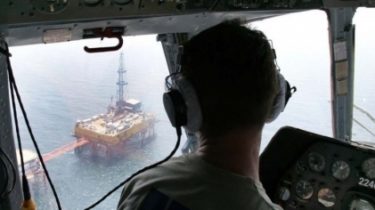 Annexed Crimea connected by pipeline with Russia to pump gas there
© UNIAN
"Chernomorneftegaz" shuts down the connection.
The company "Chernomorneftegaz", which works requested in the Crimea, will soon complete work on the connection to the gas system of Russia. Then illegally extracted Ukrainian gas will be supplied directly to Russia.
"I know that "Chernomorneftegaz" terminate with connection to main pipelines of Russia. This issue will be back soon," said the President of Russia Vladimir Putin during a meeting with self-proclaimed "head of Crimea" Sergey Aksenov.
Earlier it was reported that the Crimean separatists want to give the oil and gas production on the Peninsula to Gazprom. "Naftogaz of Ukraine" and the six companies filed a lawsuit against Russia because of the stolen assets in Crimea.
Russia annually produces illegally on the Ukrainian shelf of the Black sea of two billion cubic meters of gas.
Putin also gave permission to supply gas from the annexed Crimea in the Ukrainian Genichesk.
Comments
comments