Deputies Poroshenko accused the "Fatherland" in collaboration with "fifth column" of the Kremlin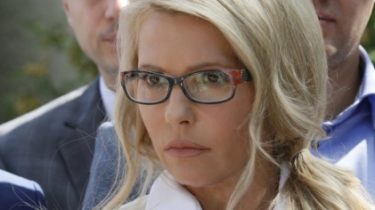 Deputies Poroshenko accused the "Fatherland" in collaboration with "fifth column" of the Kremlin
© UNIAN
The BPP protested over joint actions of representatives of the party of Tymoshenko and Pro-Russian opposition.
Party "Block of Petro Poroshenko" accused party "Batkivshchyna" in cooperation with representatives of the"fifth column" of the Kremlin.
This is stated in the statement of the people's deputies of the Pro-presidential faction.
"We emphasize that today, more than ever, it is important to clearly Patriotic and responsible positions of Ukrainian politics, each citizen of Ukraine. Categorically unacceptable are flirting with the aggressor, the satisfaction of their own political ambitions at the expense of the destruction of the Ukrainian statehood", – the statement reads.
Also in the joint BPP outraged protests of the representatives of the "Fatherland" and Pro-Russian opposition. "Unnatural is the combination of the apologists of the regime of Yanukovych with those who with us took part in the revolution of dignity. It is unacceptable to the simulation of mass protests with the help of a hired and paid extras. Recall was conducted by Antimaydan! Now these are the joint action of "protest" near National Bank, people's Deputy Evgeniy murayev, who has repeatedly stated that there is no Russian aggression against Ukraine, and the first number of the electoral list of the party "Batkivshchyna" Hope Savchenko", – said in the party of Petro Poroshenko.
The BPP also urged not to participate in protests planned for 15 November in the center of Kiev and a number of areas.
We will remind, earlier the SBU has named the date of commencement of large-scale destabilization of Ukraine by the Kremlin. According to the SBU, the start of these events scheduled for November 15 with the stock Bank depositors, and on 17 November the main focus of the protests will shift to the question of increase of tariffs.
Comments
comments