Kolomoisky has described Saakashvili as an astronaut and gave him useful advice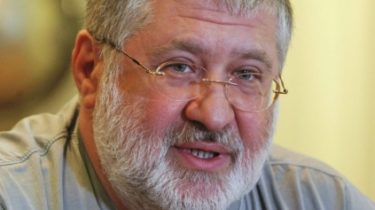 Kolomoisky has described Saakashvili as an astronaut and gave him useful advice
© Reuters
Words Saakashvili about the alleged nationalization of PrivatBank Igor Kolomoisky called a "raving lunatic".
The statement of the former head of Odessa region Mikheil Saakashvili about the alleged agreement with the Ukrainian authorities and the IMF regarding the nationalization of "PrivatBank" is "another lie".
On this edition LB.ua said the businessman Igor Kolomoisky.
"Regarding secret agreements with the IMF I don't know anything on it and secret. However, at the present level of "secrecy" in our country everything becomes known rather quickly, so I think this is another lie. As to that Saakashvili will say in a word: crazy. If the astronaut believes that in the modern world where you can easily extricate billions and no one will know, so he came down to us not from Georgia, but from space. With such knowledge, such understanding of life, he half led the Odessa. Was porukovodit", – said the businessman.
See also: Saakashvili abruptly "walked" on Poroshenko and revealed details of secret negotiations
He also appealed to Saakashvili: "And after, I want to give him useful advice. Dear Michael, do not be distracted by "Privat" Kolomoisky, better take care of yourself and tell me what you did in Odessa a year and a half, give report".
We will remind, the President of Ukraine on November 9 signed a decree on the resignation of Saakashvili. Acting head of the region will be Salome Bobrovskaya.
Comments
comments