The democratic Alliance said the political massacre of Zalishchuk and Hire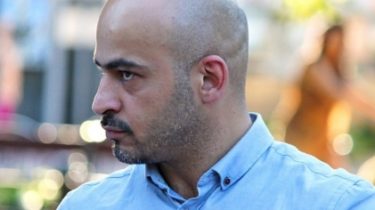 The democratic Alliance said the political massacre of Zalishchuk and Hire
© UNIAN
The party called the exclusion of MPs from the delegations of revenge for political position.
The democratic Alliance considers the decision of fraction of BBP on the exclusion from the composition of the parliamentary delegations of the Council of Europe and NATO people's deputies Svetlana Zalishchuk and Moustapha Nayem as political punishment.
This is stated in the statement of the party.
"This is a manifestation of double standards is obviously a revenge for the political position of MPs who were active in anti-corruption work. The official argument about the recall of members of other parties is incorrect, because the delegations are formed on factional grounds," the statement said.
The party noted that a significant part of their work Nayem and Zalishchuk "was dedicated to the fight against the Russian aggression in the international arena, and together with colleagues in the delegations reached to make important resolutions for Ukraine."
"It is significant that the deputies Nayem and Zalishchuk held on the presentation of the first Deputy Chairman of the faction Ihor Kononenko, who has been the target of anti-corruption investigations. Despite this, Svetlana and Mustafa will continue to work to protect the interests of Ukraine in the international arena," – said the party.
In addition, the democratic Alliance said that it reserves the right to inform international partners on the introduction of the practice of political violence for expressing disloyal attitude to the corrupt officials in power in Ukraine.
See also: Nayem withdrew from the post of Deputy head of "BPP" in the Verkhovna Rada
Recall that the fraction of the PPO excluded deputies Svetlana Zalishchuk, Nayyem, Natalie Novak of international delegations. Reported herself Zalishchuk in Facebook. She said that she was excluded from the delegation to the parliamentary Assembly of the Council of Europe, the Parliamentary Committee of the Association, and Nayem – with the NATO PA and the OSCE PA. Nye said the decision of the faction "witch hunt".
Comments
comments