Diplomats talking about a possible revision of relations with Belarus after its anti-Ukrainian position in UN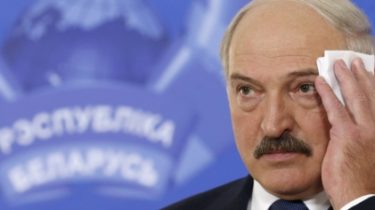 Diplomats talking about a possible revision of relations with Belarus after its anti-Ukrainian position in UN
© Reuters
Ukraine may reconsider its relations with the official Minsk at the international level.
Frank anti-Ukrainian position of the delegation of Belarus during the consideration of the question concerning human rights in the Crimea in the UN may lead to revision of relations with the official Minsk at the international level.
This was stated by the permanent representative of Ukraine to the United Nations Volodymyr Yelchenko, writes "UKRINFORM".
"I had a very Frank conversation with the Ambassador to Belarus, I told him. But did not hear any arguments that could explain to me why they took such a position," – said the diplomat.
According to Yelchenko, this position is anti-Ukrainian.
"With such a situation in the country, given the conflict and aggression from Russia, Ukraine can not accept the fact that our closest neighbors openly oppose us in the UN", – he assured, adding that to hide behind in such cases the words "solidarity", "friendship", "one people" – is not serious.
Yelchin also noted that Ukraine "it is necessary to draw the appropriate conclusions at the intergovernmental level".
We will remind, on the eve of the third Committee GGeneral Assembly adopted the Ukrainian resolution on human rights in the occupied Crimea. Voted for the resolution, 73 countries, with 76 abstentions, 23 were against, the latter include Russia and Belarus. The resolution reaffirms the territorial integrity of Ukraine, non-recognition of the annexation of Crimea, urges Russia to provide unhindered access to monitor the situation with human rights in the occupied Peninsula. For the first time in documents of the UN, called Russia a country-occupier, Autonomous Republic of Crimea and Sevastopol as temporarily occupied territory.
In turn, Belarus attempted to block the consideration of the Ukrainian resolution on Crimea. Deputy Minister of information policy Emine dzhaparova in Facebook. announced that Belarus brought to a vote of the Committee is not to consider the agenda (no action motion). In addition to the Crimea, it was planned to consider the situation in the DPRK, Iran and Syria. But against the initiative of Belarus voted 101 member country of the UN, abstained – 37, – 32.
Comments
comments