In Ukraine introduced a new form of Declaration of property status and income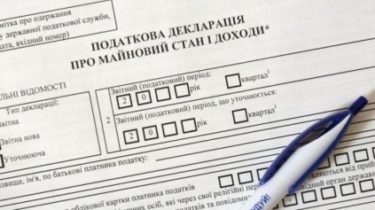 In Ukraine introduced a new form of Declaration of property status and income
© UNIAN
Updated documents need to be submitted to the tax from January 1 through may 1.
The Finance Ministry has approved a new form of Declaration of property status and income, which the Ukrainians will serve from January 1 through may 1, 2017.
The orders have been published on the website of the State fiscal service, but it will come into force a month and a half to 31 December.
In particular, reduced the amount of Declaration applications was two instead of four. Also changed the order of calculation of tax obligations of physical persons-entrepreneurs. You can submit a Declaration in person, by mail or electronically.
Read more about the Declaration, and to download forms for yourself at this link.
We will remind, on October 30 this year completed the first wave of electronic Declaration of information on their income filed by more than 103 thousand Ukrainian officials. The total amount of state only money reaches almost 30 billion UAH.
The national Agency for prevention of corruption gradually be obliged to check all these declarations. Let me begin with the high officials, deputies, prosecutors and judges.
Comments
comments