In Belarus, explained why it tried to disrupt the adoption of the resolution on the Crimea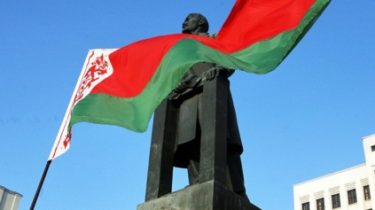 In Belarus, explained why it tried to disrupt the adoption of the resolution on the Crimea
© Global Look
The country's leadership says that the attitude towards Ukraine has not changed.
Belarus ' position on Ukraine has not changed "one iota". This was stated press Secretary of the foreign Ministry Dmitry Mironchik, commenting on the attempt by the delegation of Belarus of the UN to disrupt the vote four resolutions on human rights, including in the occupied Crimea.
"The question of the procedure of consideration of human rights in the UN is a completely different plane and our firm belief, is irrelevant to the topic of territorial integrity of Ukraine", – reads the statement of Mironchik on the website of the foreign Ministry of Belarus.
Read also: Poroshenko called the UN resolution on the Crimea, the real victory for justice
According to him, Minsk has always voted against country-specific resolutions, as for me, NIJ leadership of the country, "acceptance – the way to nowhere." Instead, Belarus offers to use the process of the Universal periodic review of the UN Council on human rights.
"This is not a sign of support for countries that become objects of the resolutions, as evidence of our consistent rejection of the hypocritical approach to the topic of human rights, which imposed United Nations individual States on the principle of "I know better what you need to do," – said in a statement.
Dmitry Mironchik noted that before the vote at the UN General Assembly, Belarus ' position was brought to their colleagues from other countries, requests for clarification, including the foreign Minister of Ukraine Pavel Klimkin.
Read also: Ukraine urged not to name the occupier in the UN resolution on Crimea — Klimkin
We will remind, the third Committee of the UN General Assembly endorsed the Ukrainian resolution on human rights in the occupied Crimea. Voted for the resolution, 73 countries, with 76 abstentions, 23 were against, the latter include Russia and Belarus. For the first time in documents of the UN, called Russia a country-occupier, Autonomous Republic of Crimea and Sevastopol as temporarily occupied territory. The resolution reaffirms the territorial integrity of Ukraine, non-recognition of the annexation of Crimea, urges Russia to provide unhindered access to monitor the situation with human rights in the occupied Peninsula.
The UN first called "occupation" appropriation of the Crimea by Russia
TSN. 19:30
Yesterday, 20:09
Add to favourites
This is referred to in a resolution of the Committee on human rights of the UN General Assembly. For the adoption of the document voted 73 to 23 countries together with Russia. The resolution condemns the temporary occupation of the Peninsula, and urged Moscow to release Ukrainian citizens and to cancel the prohibition of activities of the Majlis. Now the document will be submitted to the General Assembly.
Comments
comments