NABU questioned two MPs over illicit enrichment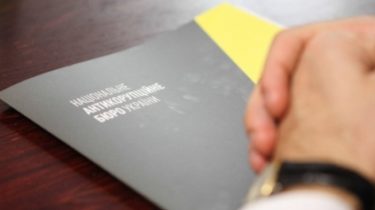 NABU questioned two MPs over illicit enrichment
© UNIAN
Suspicions that MPs will be announced shortly.
The National anti-corruption Bureau will interrogate deputies, against which opened criminal proceedings on illicit enrichment.
This told the press Secretary of NABOO Victoria Skorikova, reports "Ukrainian truth".
"We hope to declare suspicions in the near future. Because this procedure is difficult, it is necessary to check the documents, databases, may require investigation and examination", – reported in a press-Department service.
Also, persons suspected of illicit enrichment, will be cause for questioning.
"When we report the suspicion, we explain in more detail about the production," she said.
See also: NACP told when to expect the first criminal proceedings for illicit enrichment officials
Recall, the NAB has initiated proceedings against the two MPs and judges through their e-Declaration. Yesterday, November 17, the National anti-corruption Bureau of Ukraine opened three criminal proceedings on the facts of illicit enrichment (part 2 and part 3 of article 368-2 of the criminal code) based on the analysis of information contained in e-declarations. Two proceedings were opened against deputies, one against the representative of the judicial branch.
October 30 this year completed the first wave of electronic Declaration of information on their income filed by more than 103 thousand Ukrainian officials. The total amount of state only money reaches almost 30 billion UAH. The national Agency for prevention of corruption gradually be obliged to check all these declarations. Let me begin with the high officials, deputies, prosecutors and judges.
Comments
comments