Yulia Kovaliv will head the office of the National investment Council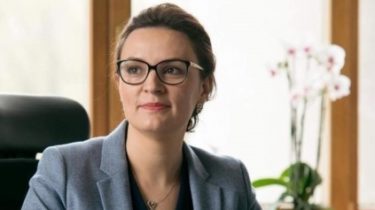 Yulia Kovaliv will head the office of the National investment Council
Prior to that, she was first Deputy Minister of economic development.
Yulia Kovaliv leaves the post of the first Deputy Minister of economy and heads the office of the National investment Council.
She wrote about this on his page in Facebook.
"Today I am leaving the Ministry for a new challenge. Country needs investment for economic development. So I will dedicate my next work to change the investment climate and attracting investors as head of the Office of the National investment Council under the President of Ukraine", – said Koval.
For positions in the Ministry of economic development and trade of Ukraine Yulia Kovaliv worked for 1.5 years.
"I believe that we managed to lay the foundations indeed inevitable changes. And proud of many things: a landmark law "On the natural gas market", which we wrote together with colleagues from NTRAK; reform of state enterprises on which we worked tirelessly with a team of economic development; changes in Antimonopoly legislation, which we initiated and the start of systematic work on attracting investment," she said.
As reported, 29 Aug 2016 as a result of rotation in the team of President Boris Lozhkin has left the position of head of the presidential administration and was appointed Secretary of the National investment Council on a voluntary basis.
Comments
comments