What makes Kadrovik militants in the Donbas. Intercepted telephone conversation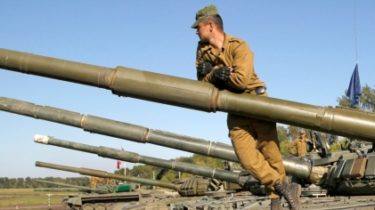 What makes Kadrovik militants in the Donbas. Intercepted telephone conversation
© Reuters
Leadership in the rear paid three times more than the fighters on the front line.
The Department of counterintelligence SBU intercepted telephone conversations of one of the fighters and learned about the sizes of salaries of the commanders of the so-called "LNR" in the Donbas, where the war lasted for two and a half years.
This is stated on the page of the program TSN.Week in Facebook.
"Talking about money is always interesting. Moreover, the tariffs for "treason" something is seriously fell. Connected – the Deputy commander of one militant groups. "HR" – as he says. That is, the front or nose is not showing. A young guy with the "mainland" Ukraine loved money more than their homeland. Crossed the front line. First, the "DNR". Then "LPR". The infamous Bryanka. Ukrainian counterintelligence had learned Bryansk units of the one who shifts the papers, earns three times more than the usual "cannon fodder". I think, for ordinary fighters it will be a surprise," said TSN journalist Andrei Tsaplienko.
The Deputy commander of the boasts that gets 35 thousand rubles per month (about 14 thousand UAH). Attention to the video, there is profanity!
Comments
comments