It became known that Putin will deliver a message to the Kremlin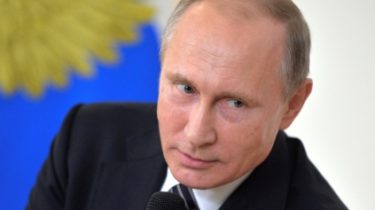 It became known that Putin will deliver a message to the Kremlin
© Reuters
Last year, Putin read out a message of 3 Dec.
The message of the Russian President Vladimir Putin to the Federal Assembly scheduled for December 1.
This was told RBC sources.
The President may declare a course on the reform of the public administration system and to give a signal that the "untouchables" no, experts say.
Press Secretary of the President Dmitry Peskov has not commented on the information. By tradition, the head of state delivers a message to the Kremlin.
On the announcement of the representatives of the elite: the leadership of the presidential administration, government members, state Duma deputies, Federation Council members, representatives, governors, public figures, and editors of media. Only the Kremlin on the day of the message going about 1 thousand people. The event is broadcast live all Federal channels.
Last year, Putin read out a message of 3 Dec. Among the main points made by the President, there was a proposal to extend for six months the capital Amnesty and two-year program of the parent capital, to establish a system to support NGOs "working in towns and villages."
See also: In occupied Crimea inhabitants of the settlement wrote an appeal to Putin for help from the stones
Recall that in the past year, andInternet users are actively discussing the annual speech of the President of Russia Vladimir Putin to the Federal Assembly. Then nick tried to guess the key topics that will affect the Russian leader, before beginning his speech. In social networks published a humorous list of questions, which Putin will definitely not discuss.
Comments
comments