The Prosecutor's office is looking for leaders formation "Rusich", who attacked the ATO forces positions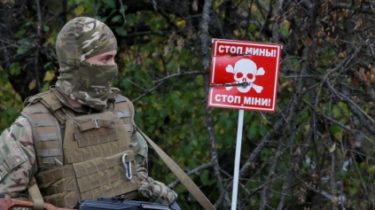 The Prosecutor's office is looking for leaders formation "Rusich", who attacked the ATO forces positions
© Reuters
Wanted are Russian citizens.
Main military Prosecutor's office conducts the investigation in criminal proceedings against leaders of illegal armed group "Rusich".
It is reported by the GPU.
In particular, we are talking about the leaders of the formation "Sabotage-reconnaissance assault group "Rusich" rapid response team "Batman" terrorist organization "LNR" Russian citizens Milchakova and J. A. Petrovsky.
According to the GPU, "Rusich" was formed in June 2014, mainly from citizens of Russia with sadistic tendencies, who profess openly neo-Nazi and fascist ideology, whose main aim was the destruction of Ukrainians on the territory of Luhansk and Donetsk regions.
Wanted involved in armed attacks on the ATO forces positions, in particular, 5 Sep 2014 near happiness of the Luhansk region, which killed the soldiers of the 24th separate assault battalion "Aydar" and the 80-th separate air assault brigade of the APU.
Milchakova and Petrovsky reported about suspicion in participation in terrorist organization.
"In connection with the concealment of suspects on the territory of the Russian Federation, they were declared wanted by the investigative judge granted permission for the detention to participate in the consideration of the petition for application of a preventive measure in the form of detention", – is spoken in the message.
See also: the testimony of the fighter detained and what is most afraid of the invaders in the Donbas
We will remind, in Makeyevka militants ACS established between the apartment buildings. People are hiding in basements. Lyudi afraid to Express protest against the actions of the militants, and it remains to descend into the basements of the houses to save their lives and their children.
Comments
comments