The defense Ministry calls on Ukraine to return the allegedly stolen military in Crimea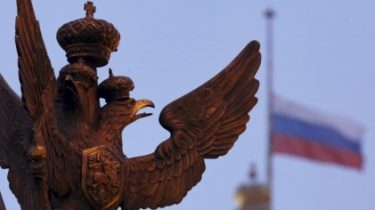 The defense Ministry calls on Ukraine to return the allegedly stolen military in Crimea
© Reuters
The defense Ministry accused Ukraine of kidnapping Russian soldiers.
The Ministry of defense of Russia has demanded from Ukraine to restore the Russian military, which allegedly, according to Russian authorities, was abducted by security Service of Ukraine in Crimea.
It is reported by the defense Ministry.
Russian authorities accused the Ukrainian intelligence services in the alleged attempts to fabricate a criminal case against for the crimes against Ukraine crimes. Defense Ministry also reported the possible psychological and physical pressure on the Russian military.
"We consider these actions of the Ukrainian intelligence services against Russian citizens yet another grave provocation and we demand their immediate return to the territory of the Russian Federation", – said the Russian Ministry.
See also: the False series FSB, the Ministry of defense denied new detainees in the Crimea, "Ukrainian saboteurs"
We will remind that the SBU said about the detention on the border with Crimea two deserters, who, after the annexation of the Ukrainian Peninsula went to serve the Russian army.
In the SBU assured that we are talking about two former Ukrainian military, who changed the oath.
"They were detained after crossing the border at Chongar", – said in the secret service, noting, concerning these two men of SBU investigates criminal proceedings under article "desertion" and "treason" of the Criminal code of Ukraine.
Comments
comments