In the defense Ministry believe that the EU sanctions on the supply of fuel to Syria does not relate to the group videoconferencing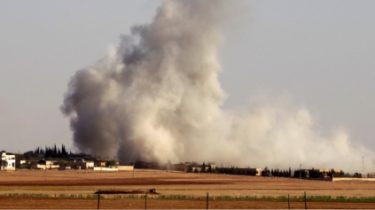 In the defense Ministry believe that the EU sanctions on the supply of fuel to Syria does not relate to the group videoconferencing
© Reuters
They say, moreover, that Russia is not a member of the EU.
EU sanctions on fuel supply to Syria not relate to the air group of the Russian HQs.
This was stated by the official representative of the Ministry of defense of Russia Igor Konashenkov, – RIA Novosti reported.
The General has noticed that Russia is a member of the EU is not. Konashenkov also said that Russia is one of the leading oil producing countries of the world, "so there is no shortage of jet fuel for the Russian space forces, especially when it comes to combating international terrorism, we have not even expected".
Earlier, Reuters reported, citing sources, that the Russian tankers were supplying Syria with fuel, going at the same time in the Cypriot and Greek ports.
Read also: EU mulls imposing sanctions against Russia before joining trump in the post – Bloomberg
Recall that Brussels has imposed sanctions against ten other high-ranking Syrian military personnel and officials of the regime of Bashar al-Assad.
The sanctions imposed against people "responsible for the violent repression against the civilian population of Syria supporting the Assad regime or related to these people." The names of the people included in the black list, is not yet known.
In the sanctions list of the EU on the Syrian conflict now appeared to be 217 people. They are banned entry to the EU, and their accounts on the territory of countries-members of EU are frozen.
Comments
comments