Instagram touching husky and a flash mob with the attack of the backpacks. Trends Network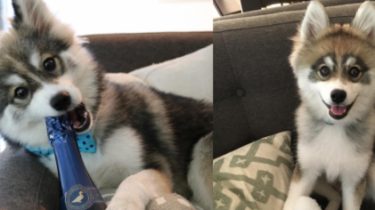 Instagram touching husky and a flash mob with the attack of the backpacks. Trends Network
© instagram.com/normanthepomsky
Funny news and news that interest many, watch in our collection.
Team TSN.ia daily will collect for readers of the main trends of social networking – the key discussion topics of users, jokes, funny fotozhaby and most popular videos of the last days.
Today, 23 November, social networking is gaining popularity is the page the cutest husky in the world of Norman and live with the worst football penalty of all time.
American students staged a flashmob new #BackpackChallenge, which accused each other's backpacks, and Ukrainian musicians Ivan Dorn and SunSay submitted a joint track.
Comments
comments