Klitschko assured that some houses are scandalous swindler Wojciechowski will be demolished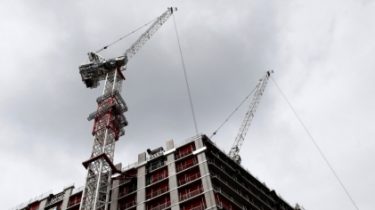 Klitschko assured that some houses are scandalous swindler Wojciechowski will be demolished
© Reuters
According to the mayor such measures will be applied, if the house will not be able to put into operation.
Some houses built odious Kiev developer Anatoly Voitsekhovsky, will be demolished.
This was stated by the mayor of the capital Vitali Klitschko, writes "UKRINFORM".
Read also: Scam of the century. Almost 40 thousand Ukrainians became victims of construction fraud
"We are considering these objects separately, studying, doing expert analysis and then assess each house – to Commission or not," he said.
According to Klitschko, in case of impossibility of granting permission for commissioning of the building should be demolished.
How is Anatoly Voitsekhovsky, deceiving thousands of depositors
Classified material
Yesterday, 11:48
Add to favourites
More than 10 thousand victims from the construction of financial pyramids Anatoly Voitsekhovsky was cast adrift. People who are for big money, bought an apartment and spent years waiting for the end of the building, are now forced to live without warm water, light and heat. At what stage of the investigation into the largest construction fraud and why Anatoly Voitsekhovsky so confident in its bright future?
Recall, GPU reported about suspicion to Wojciechowski on July 15. Builder accused of tax evasion in the amount of 12.5 million UAH, creation of an organized criminal group and other crimes. GPU brought together all 46 proceedings against Wojciechowski with 2012 one.
Due to construction fraud Wojciechowski 10 thousand Ukrainians can remain without apartments and money is six times more than the pyramid investors "Elita-center".
See also: Wojciechowski moved to the farmers has complained that she can't control her construction
For Wojciechowski was paid a security Deposit of UAH 14 million, on July 27 he was released.
As stated by press Secretary of the Prosecutor General of Ukraine Larisa Sargan, Wojciechowski is located in Ukraine and cooperates with the investigation.
Comments
comments